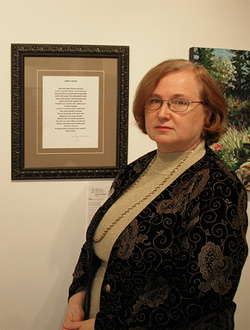 Here I am posing with one of my poems sold at the silent auction, Secrets in the Garden, held at the Saga Public Art Gallery, in Salmon Arm.
About me
Designed the layout and cover for Shuswap Writers' Group anthology, Kaleidoscope V, Stories and Poems. (see information under Publications)
Sold two photos, and a poem in a silent auction at our local Art Gallery, which auction was entitled Secrets in the Garden;
I have written a contemporary novella for middle age readers, entitled, Zap-Man, Super Hero, and am editing and plan to submit in the near future my fantasy novel, Child of the Ancients.
Four of my photos were published in DAILY THOUGHTS for Being Fully Alive, a journal written and published by Joanell Clark for readers to answer the daily question and to write their own thoughts on the day's topic.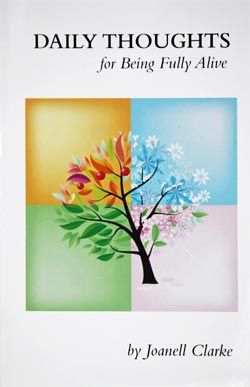 Four of my photos were published in the 2016 ASKEW'S FOODS' WORD ON THE LAKE WRITING CONTEST ANTHOLOGY. This Anthology was offered by the Shuswap Association of Writers and sponsored by Askew's Foods. Three different categories were judged: Non-Fiction, Poetry and Fiction.